Player attributes
Torch player-Leaves a trail of torch.
Clone player-Can solidify itself into clone. Can turn back as well, inheriting the element the player touched.
Metal player-Press down and you are more heavy.
Wood(Seed) player-Throw Powder and Seed
Wood(Sand) player-Throw Sand and Seed
Wood(Vine) player:Throw wood that is generated by Vine.
Vine player-Throw Vine.
Glass player-Turn invisible.
Fuse player-Releases a trail of spark
Pump player-Can solidify itself into pump. Can turn back as well, inheriting the element the player absorbed.
Ball attributes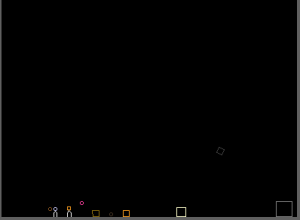 Superball balls 
Ant balls
Thunder Balls (Exists)
Laser balls
Vine balls
Mercury balls
Fuse balls
Metal balls (Exists)
Glass balls (Exists)
Spark balls
Stone balls (Exists)
Box attributes
Powder box
Water box
Seed box
Fire box
Gunpowder box
Fan box
Ice box
Clone box
Metal box
Magma box
Virus box
Torch box
Gas box
Soapy box
Snow box
Salt water box
Nitro box
Stone box
Acid box
Salt box
Bird box
Mercury box
Ant box
Spark box
Thunder box
Mine attributes
Bomb mine
Torch mine
Laser mine
Virus mine
Fighter attributes
Any non-solid elements on the powder game and the non-solid elements are going to be in the next Powder Game updates.
See also
Community content is available under
CC-BY-SA
unless otherwise noted.